THE MAKING OF NEW WORLD WAKING



by Steve Schalchlin

NEW WORLD WAKING came together in my mind on the day I was selected by pop star George Michael (and his partner, art gallery owner Kenny Goss) to play John Lennon's IMAGINE Piano in the front yard of a house in Olympia, Washington as part of a photographic project. The piano was being taken to places where acts of violence occurred, such as Ford's Theatre, Dallas, Memphis, Oklahoma City and the kitchen of Alec and Gabi Clayton, where their son, Bill, had taken his life after a gay bashing.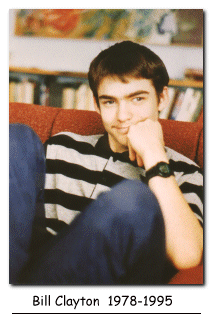 I knew this family, the Claytons, and I had written a song about Bill and the aftermath of his suicide in a song called, "Will It Always Be Like This?"

On that sunny day in Olympia, after the truck pulled up and delivered the piano beneath a shade tree in the front yard, I was sitting there looking down at John Lennon's cigarette burns, touching the keys he touched, and thinking about him.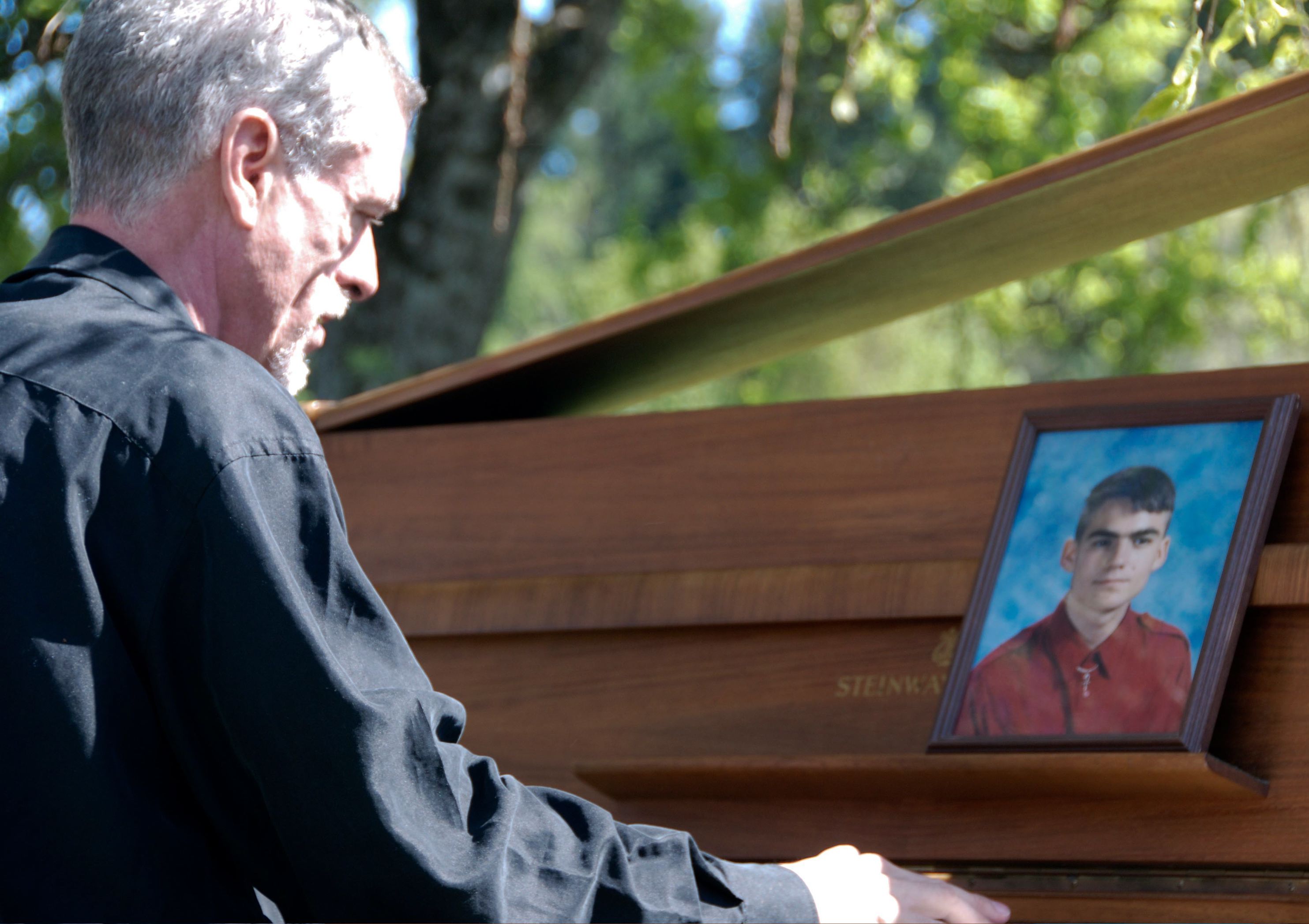 With friends gathered 'round, I performed "Imagine," remembering back to the first time I played it. It was the night he died.
I was in a Columbus, Ohio airport hotel lounge. The place was empty. It was late night. I went to my room between sets and turned on the TV. John Lennon shot dead. I called my best friend. Then I went back into the club, sat down and somehow, though I'd never played it before, my fingers just found the chords and my mouth sang the words. It was like magic, the way the song had imprinted itself in my brain.
And there, on that lawn, I could feel everyone reflexively relax the moment the first notes of the intro began. Something in that song. And to play it on the piano that gave it birth! This is how John heard it.

I thought how amazing it would feel to write a song of perfect peace. A song that reaches so far into your heart that it strikes a common chord of yearning we have as human beings for peace and justice.

That's when I saw the entire song cycle in my mind, as if John Lennon had given me a little gift. So, that was the inspiration for how to put them together. But the songs, themselves, had been coming to me over a period of four or five years. My concert on the John Lennon's piano was the catalyst that told me what I had been writing.
THE STACK OF HYMNS

The first songs for NEW WORLD WAKING came from a stack of lyrics given to me a few years earlier by my friend, Rev. Peter J. Carman, the pastor of the "welcoming and affirming" Lakewood Ave. Baptist church in Rochester, New York.

Peter had taken a bunch of standard "high church" hymns and written all new lyrics, using the music as a framework. I saw the names of the songs he based them on, but I had never heard them, having been raised with a more rural Southern canon. But I liked what I saw and requested permission to write new music based on the southern gospel quartet sounds I grew up with. I also restructured them with choruses, which they were missing, and made it rock a little, but keeping them simple enough that we could become a type of community sing.
THEN, A VISION AT SEA

Then, New Year's Eve, 2004.

3am. I'm sitting in a piano bar on a ship far out at sea. All the passengers were asleep. In the next room, Fox News was blaring, filled with the language of religious wars and hatred and torture chambers, and I was sitting in the stillness of the middle of the ocean.

And I saw an image that made me laugh. All the gods sitting around a bar, not drinking, and not talking to each other, with an unhappy waitress whose tips are gonna suck. So, I put my hands on the piano and started singing what eventually became the prologue.
The image felt like a reflection of society and the world's religions. Everyone in their own corners. Everyone talking and no one really listening -- and I realized how there seem to be a dearth of role models of peace in the worlds of religion and politics and media.

Then, in my mind, I saw a huge hall. A beautiful piece of music was playing and everyone in the hall, of all ages, races, cultures and creeds, was at one with the music. Just like when you play "Imagine" for people. I realized that we musicians have the power, as creators of music, to bridge divides and reach across cultures.

I began furiously writing new songs. New lyrics about War. The mass media. Religious violence. But still not knowing what it was all adding up to; but trusting the process.


THE SAN FRANCISCO GAY MEN'S CHORUS

Then, last year, Jim and I were in San Francisco performing our musical, The Big Voice: God or Merman? and I invited Doctor Kathleen McGuire of the SFGMC to attend. Afterwards, I told her I had a song cycle about peace that I was developing, and asked if I could audition it for her. Soon, we sat in a little rehearsal room and, on a tiny, well-worn upright rehearsal piano, I started at the beginning...

"Will It Always Be Like This...", the story of Bill and Gabi Clayton.
Now, the story of how I met them, and how it all leads back to George Michael.
PATIENT ADVOCACY & ONLINE HEALTH ACTIVISM
INTERNET PIONEER

March of 1996, I began keeping what Yahoo/GeoCities eventually designated a "Landmark Website," an online AIDS diary called "Living In The Bonus Round" to keep my family informed of how sick I was so they would know when they could order the casket, because I was dying. Fast. (Happily, the new drugs hit the market and my life was saved at the last moment.

I later learned it was the first and oldest, continuous AIDS diary online. (Modern health-challenged bloggers do this routinely, but back then, it was totally unique.) But, again, I wasn't thinking in those terms. I was sick. I just needed help and I wanted to make a statement to the world before dying.

Unbeknownst to me, as the world began finding the diary ("Website of the Day!"), a profile in Arts@Large on the NY Times website, and eventually a People Magazine article, it became a source of crucial information for doctors, caregivers and medical students around the world who were facing HIV and AIDS for the first time, far from the rest of the world.

I became a sample case study played out in real time, worldwide. One of the first, I later learned. By writing about my treatments, my emotions, side effects, etc. they were learning about the disease on a personal basis. (I even got to meet Dr. Bruce Dorsey, the Merck scientist who created the drug that eventually saved my life).

I was then invited to Harvard University School of Public Health, where my diary was incorporated into the course curriculum materials for that year. The Harvard Gay and Lesbian Club sponsored a concert where I sang the songs from my musical about AIDS, The Last Session.

This continued exposure brought me into doing AIDS education programs for high schools, colleges, universities, churches, synagogues, theaters and other groups all over the country, including the prestigious Jonathan King Lecture at the Stanford University School of Medicine Center for Biomedical ethics.

And that's how I became a health advocate.

But the diary reached into more communities than I could have anticipated.

LGBT ADVOCACY

It led me to PFLAG, because, in addition to talking about living with AIDS, I also talked about growing up gay in a Baptist world. Eventually, I sang for the national conference in Washington DC, and at the Millennium March.
I became active online, talking to parents and scared gay, lesbian, bisexual and transgender persons of all ages. I corresponded with a young man, for instance, named Jason Hungerford who, at 19, was creating safe spaces for teens at AOL. So, I helped in the creation of, and served as Board Chair of Youth Guardian Services, an online peer support group for GLBT youth and their straight friends. They've now counseled tens of thousands of GLBT youth and saved many lives.

I also, in that first year, encouraged a mother named Gabi Clayton to tell the story of her bisexual son's suicide, and, one day, I wrote about song about the two of them. (She has since become very active in the Safe Schools Coalition and helped found Families United Against Hate, for which I proudly serve on the Board of Directors. We provide comfort to the families of hate crime victims. It was through her website that George Michael found her.)

RELIGION AND NON-VIOLENCE

As I mentioned, I was a recovering Baptist, and my diary began attracting those who opposed not just the fact that I was openly gay, but that I totally accepted my homosexuality on a spiritual level. My confrontations with conservative religionists led me to the Soul Force principals about how to oppose violence with non-violence.

I participated in the historic first March To Lynchburg to protest the hate language of Jerry Falwell.

We were supposed to have lunch with him and his church members. But Rev. Falwell, at the last minute, withdrew his offer of a lunch because, he said, 'the bible' told him not to eat with sinners. So, instead, we sat with his church members and drank water.
It was a little like visiting strangers in prison.


FINALLY, JOHN LENNON'S IMAGINE PIANO

Fast forward a few years. I'm sitting there beneath and shade tree in the front yard at the Clayton's home in Olympia Washington about to put my hands where John Lennon's hands once were, the instrument whose sound inspired the song 'Imagine', and I knew in that moment what New World Waking was meant to be:

A journey to find a simple song of peace.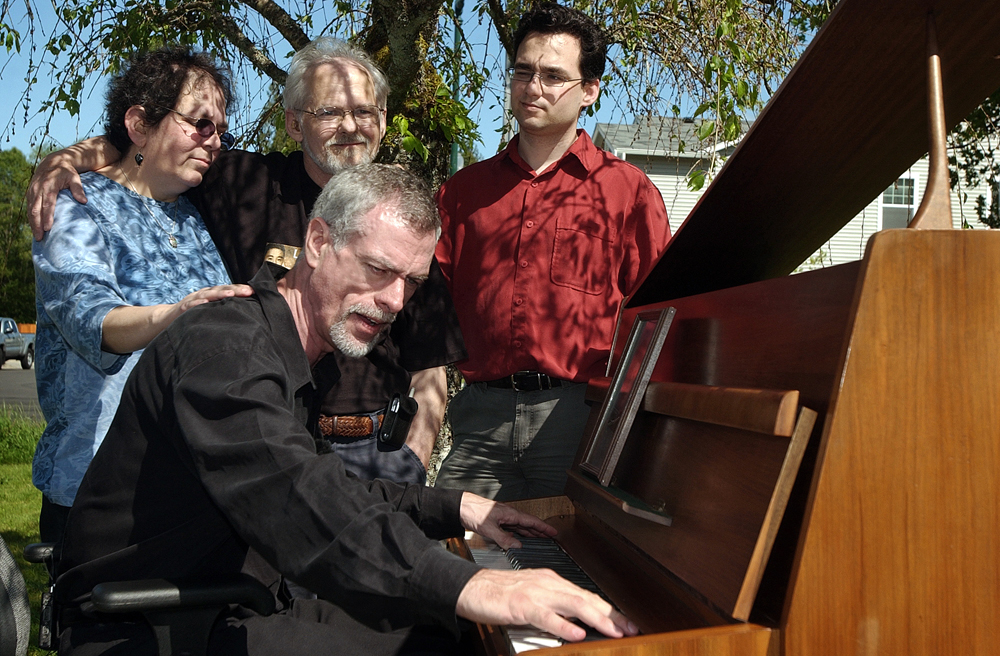 Gabi, Alec and Noel Clayton with Steve Schalchlin.

New World Waking debuted as a male choral song cycle in San Francisco at the 30th anniversary concer of the San Francisco Gay Men's Chorus at Davies Symphony Hall. 200 voice male chorus. 75 piece San Francisco Women's Community Orchestra, arranged and conducted by Dr. Kathleen McGuire.
Guest stars Jennifer Holliday and Piper Laurie.
Rehearsal pic: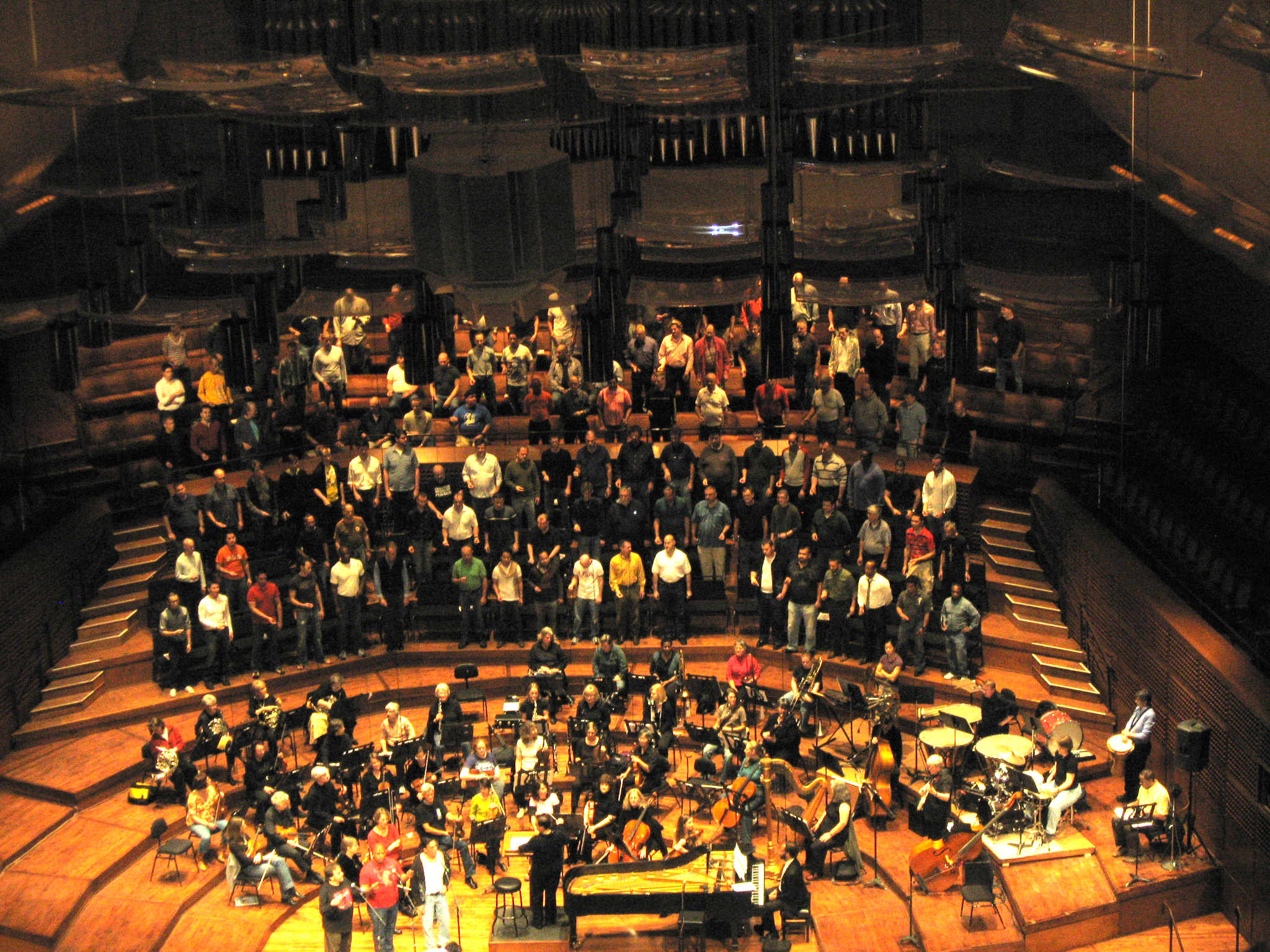 NEW YORK DEBUT.
After Jim and I moved to New York, I pulled together a new, stripped down small mixed ensemble performance in June of 2010, with more text and a new song. I also began developing a new performance technique I call "musical insurrection for peace" where I assemble different groups of singers and perform the piece with them, crowdsourcing style.
If you're a singer, learn the music and show and sing with me!
There is a new world waking.
Steve Schalchlin

Home | Song By Song | Photos | Composer Bio | Lyrics